Our Suites and Villa in Santorini
Either you are looking for a traditional Cycladic accommodation or an elegant and luxury one, "Villa Lukas | Suites and Villa" is the right place for you. Our exceptional service with special emphasis on your satisfaction and convenience, our friendly attitude, all wait to make your holidays an experience of a lifetime.
If you choose us for your holiday, we'll be delighted to serve you in any desired way. Discover our luxurious suites, studios and traditional cave house in Santorini!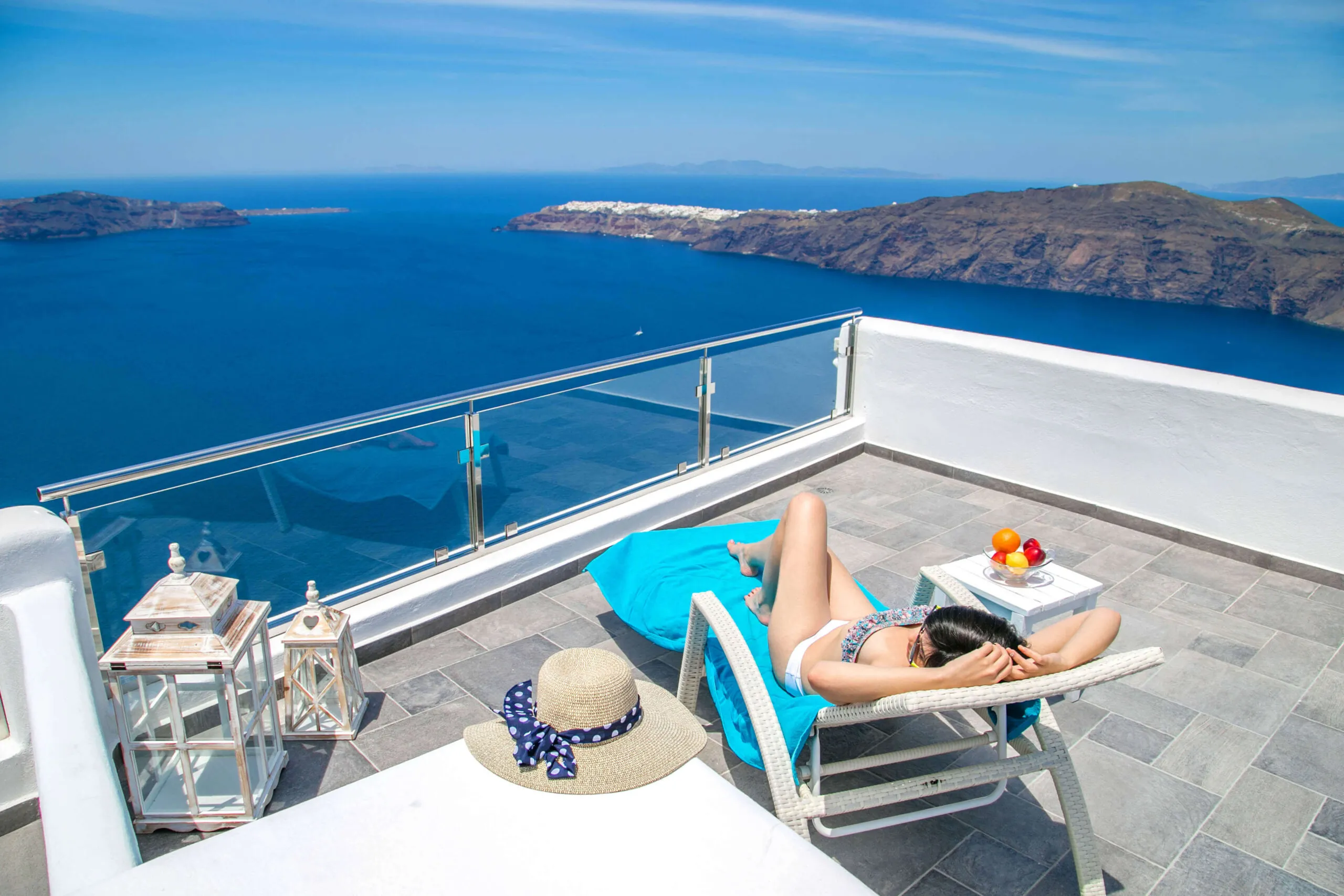 Unique Comforts
Facilities
In Villa Lukas | Suites and Villa, we offer various facilities, which in addition to the services below, also include: daily cleaning of interiors and exteriors, porter service, free toiletries, laundry service on request, concierge services, car or motorbike rental, guided island tours and tours to wineries, etc.
Additional Services
Daily cleaning, porter service, free toiletries, laundry service on request, and much more are provided.
Wellness Treatments
Facial and body treatments are offered upon prior request (extra charge is applied).
Massage Services
Massage Sessions are available upon request with additional charge.
Mani-Pedi Services
Manicure and pedicure services can be arranged after guest's demand too.
In addition to being ideally located, in the middle of Santorini, overlooking the volcano, "Villa Lukas | Suites and Villa" is in close proximity to the nearby restaurants and Skaros Mountain. It is 2 Km from Fira (the capital of Santorini), 6 Km from the airport and 10 Km from the port Athinios port.
We spent a week at Villa Lukas in July and it was perfect. The view from the balcony was superb and the balcony itself was completely private. Breakfast was tasty and the staff friendly and helpfull, couldn't ask for a better stay.
The view of the sea from our balcony each day, watching beautiful sunsets, made to order breakfast served on the lanai at the time we choose, swimming in the pool below! The staff bent over backwards for us!! Villa Lukas was our dream location!
Die Studios in der Villa Lukas wahrscheinlich hat die beste lage in Santorini. Die aussicht sehen ist unglaublich. Der service und die sauberkeit ist ausgezeichnet. Wir empfehlen diese studios von Villa Lukas. Klaus aus Deutschland
Excellent the Villa Lukas. Very calm and relaxation, with an absolute sense romance. The studio was very clean and large. I really want to strongly recommend to all. Patrick, UK